That's Warner Bros.!
was the first title given to
Kids' WB!
's half-hour series featuring
Looney Tunes
shorts, aired in the 1995-96 season.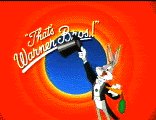 This show featured 65 episodes made up of
Looney Tunes
shorts made since 1948 (which were the only ones Warner Bros. owned and had access to at the time). Those 65 episodes were rerun in the 1996-97 season, when the show was retitled
Bugs 'n Daffy
, which ran a new selection of shorts in the following season.
Ad blocker interference detected!
Wikia is a free-to-use site that makes money from advertising. We have a modified experience for viewers using ad blockers

Wikia is not accessible if you've made further modifications. Remove the custom ad blocker rule(s) and the page will load as expected.